The program for the big event, 4 PM 11 December 2009. And a letter of congratulations from the Chancellor of the University, Princess Anne.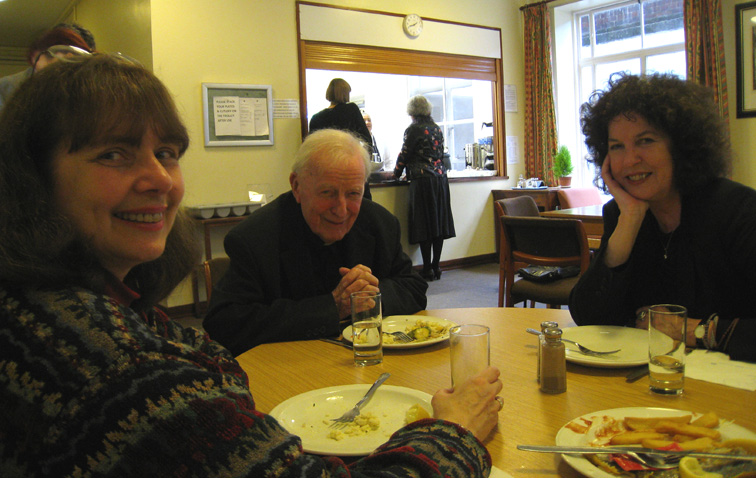 Dorian, Cousin Louis McRaye, and friend Darby Costello having lunch before the ceremony. Louis is 94 and
travelled down from Birmingham for the event. In 1937, he received his degree from the
London School of Economics (Law Degree with first class honors) in the same building (Senate House)
where Dorian got her degree today.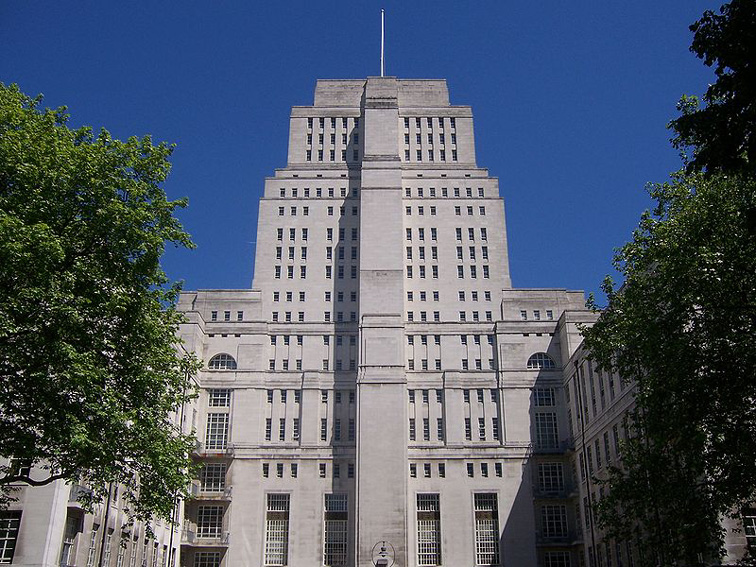 The Senate House was built in the early 1930s, and legend has it that Hitler envisioned it as his London headquarters after he captured England. Lucky for us that never occurred.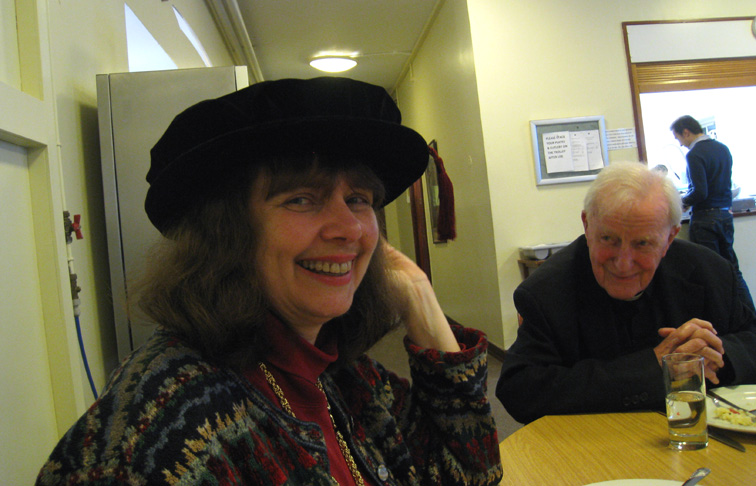 Trying on the ceremonial cap.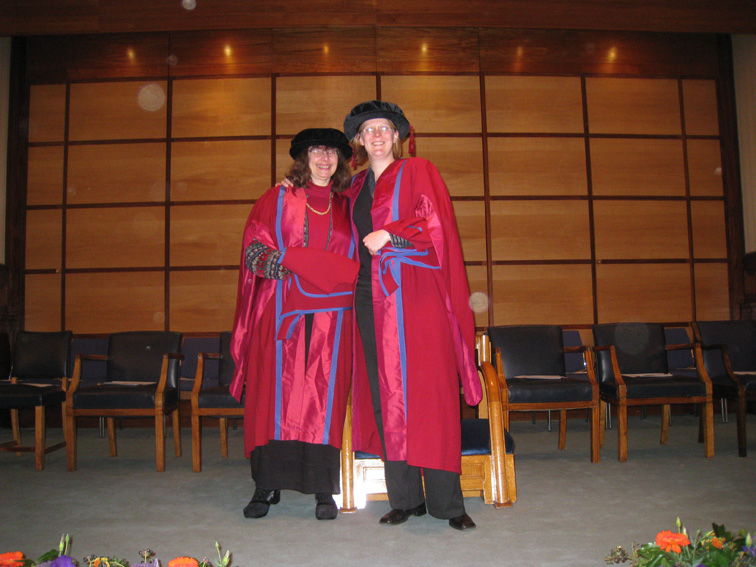 Dorian and fellow Warburg Doctoral Graduate Cornelia Linde on stage before the ceremony.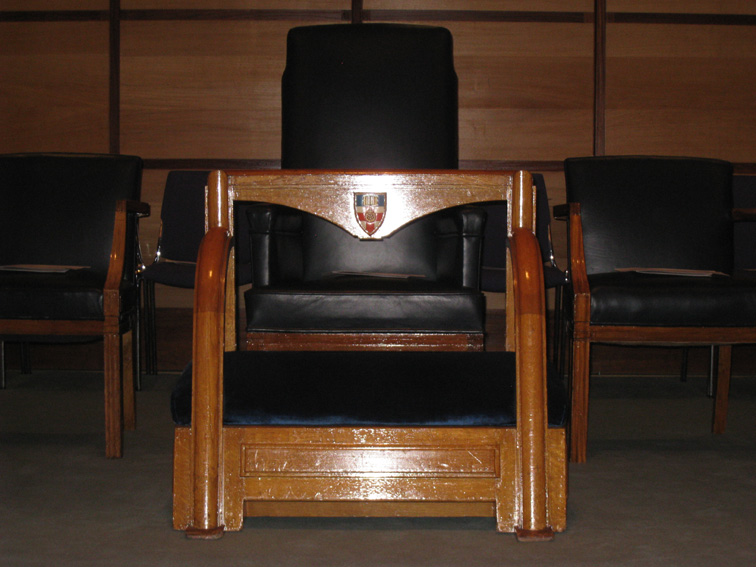 The ceremonial kneeling bench.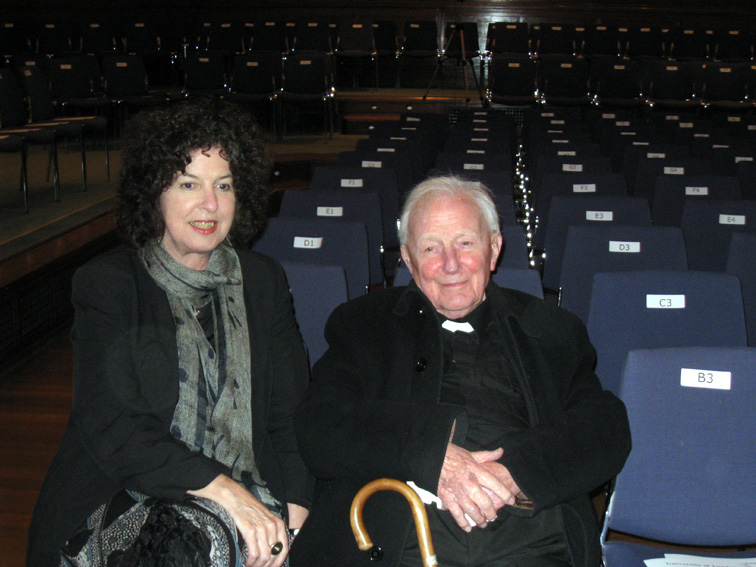 Darby and Louis waiting for the ceremony to start.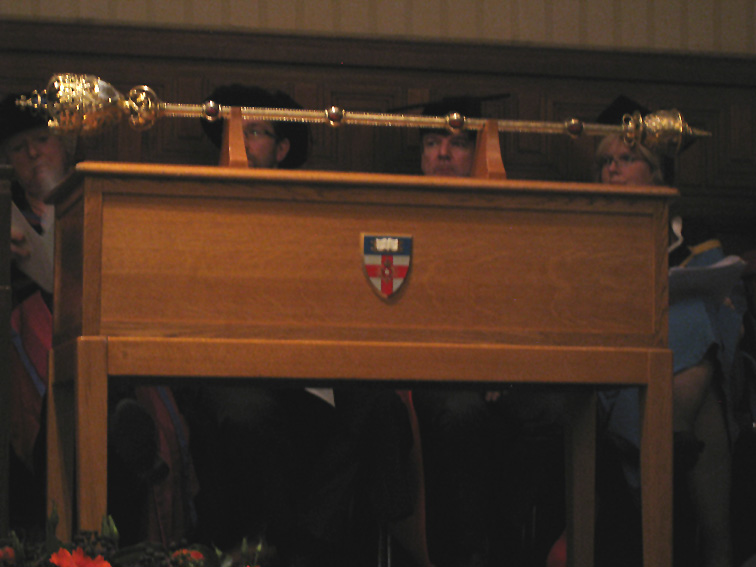 The procession of University leaders was led by a white gloved Mace bearer who carried the Official Mace of the University.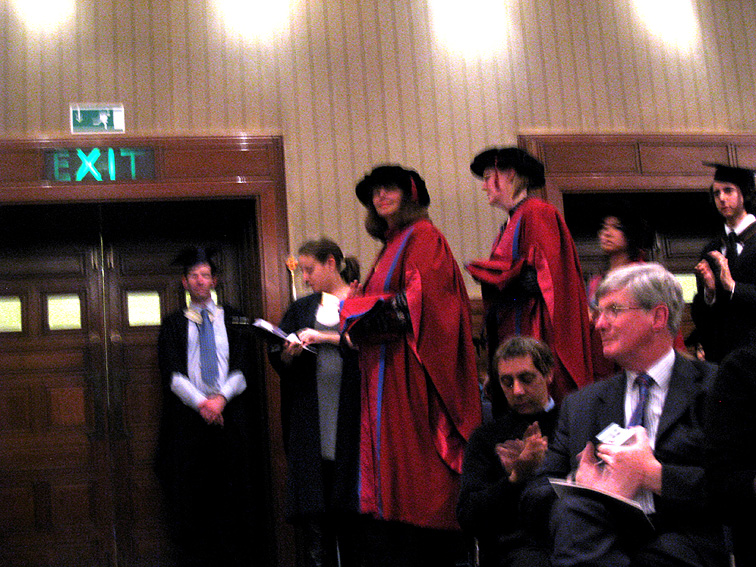 Queuing up for the presentation of her hood.
The big moment caught on video.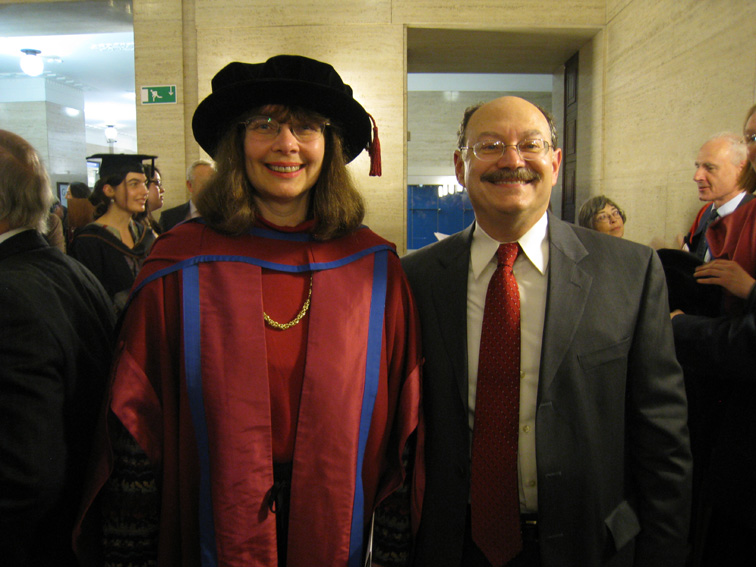 Dr. Dorian and Don after the ceremony.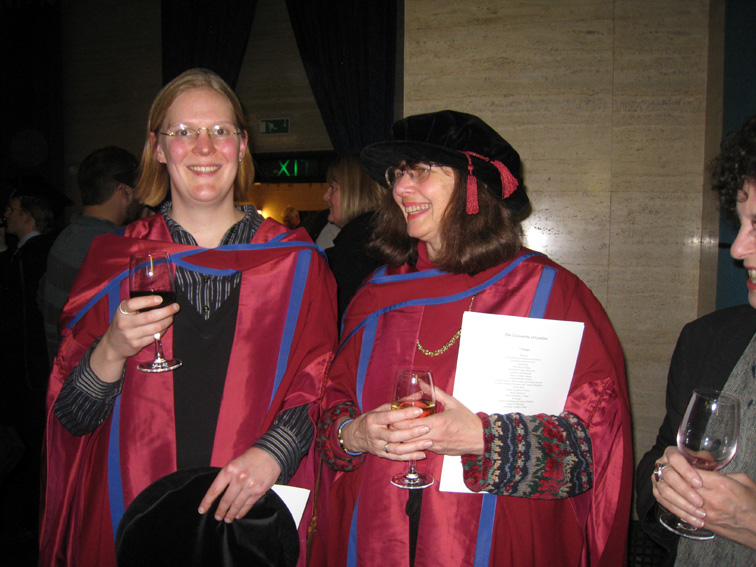 Newly robed Doctors Dorian and Cornelia celebrate at the reception.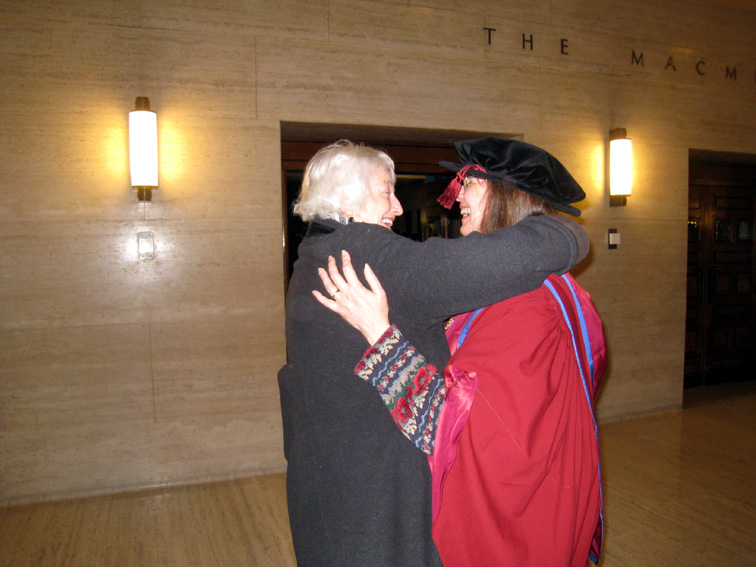 Dorian's friend Shirley arrives for the reception.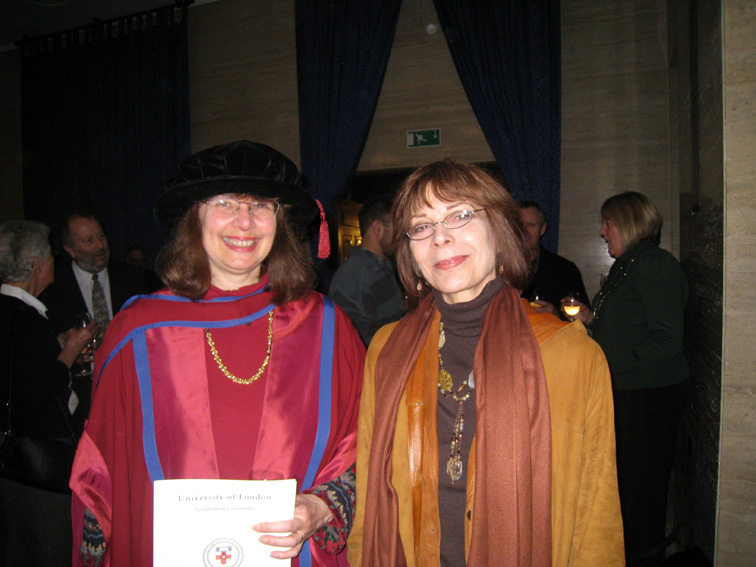 Dorian and friend Liz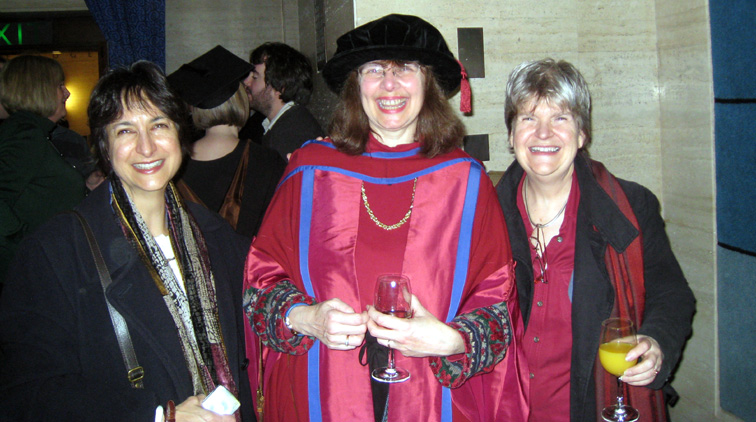 Dorian and well wishers Darrelyn and Bernadette.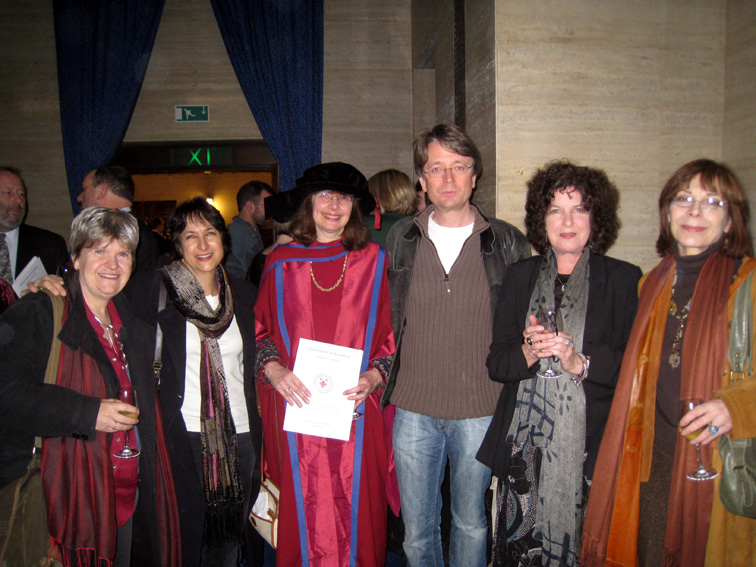 Dorian surrounded by her UK friends.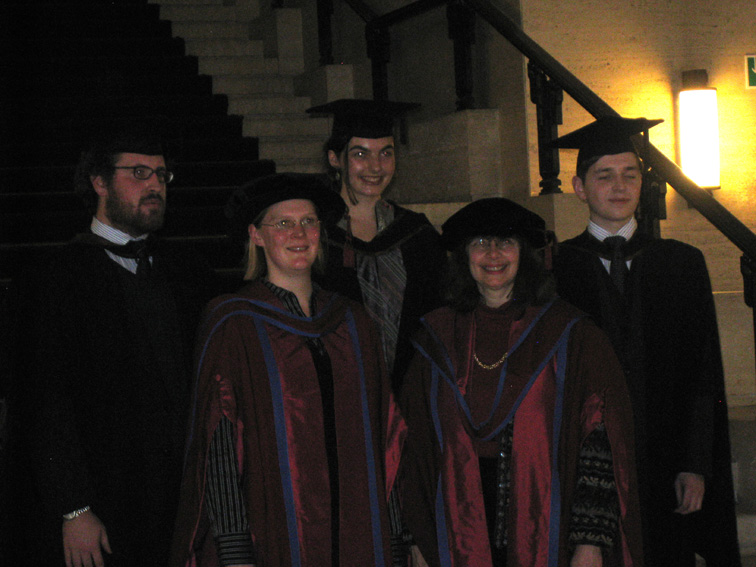 All the Warburg graduates.